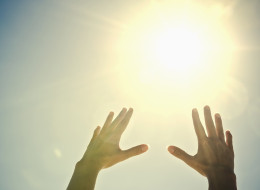 At the beginning of each year, many of us set resolutions to aid in achieving the best "you" possible. For most of us we are all in completely dedicated to our resolutions……..until we do not see the results we would like to see as quickly as we would like. This leaves me pondering which is better………goals or resolutions? After surfing the web, I realized many have pondered this question and for most goals seems to be the better method. I really enjoyed an article in The BLOG, titled Set Goals, Not Resolutions, to Achieve Results by Debbi Dickinson
Set Goals, Not Resolutions, to Achieve Results
There was a time in my life when every New Year's Eve, I would set resolutions. They were mostly focused on my health: Lose weight, exercise more or change a bad habit.
Sound familiar?
What I realized is that my resolutions were focused more around what I should NOT be doing versus who I SHOULD strive to be. I usually found that by the second or third week of January, I had reverted back to my old habits and my resolutions were forgotten or at least ignored. After many unsuccessful years of trying to stick to my resolutions, I finally just gave up making them. "Live for the day," was my motto.
A few years ago, I was attending a workshop at my company on goal-setting. The instructor asked the question, "Is the life your living today the same you want in 10 years?" That hit me between the eyes since I have BIG plans for my life.
That was the day I came to the realization that my life in 10 years would not be any different than my life today if I didn't start consciously making decisions that would enable me to get where I want to go.
Don't get me wrong; I have an amazing life and am truly blessed. But, I also feel a higher calling urging me to even greater accomplishments; I frankly want to do more with my life. I also determined that unless I started setting goals and actively manage them, they will fall by the wayside like my New Year's resolutions. For me, the reality is if I don't keep my goals alive, my daily life will edge them out over time… they always do!
I decided that I needed to get a system in place to assist me in developing my goals and keeping them in the forefront of my mind so that I can accomplish them. So, I found a system that appealed to me and determined that for one year I would stay committed to it.
It was an amazing process to go through the first time and a task I look forward to doing each year. The ability to sit back and ask yourself, in every aspect of your life, what you want to keep the same and what you wish to do differently is so freeing. To be able to put my goals down on paper and then have a system in place to keep them as a focus in my life on a regular basis is absolutely the key to success.
What I quickly discovered by my third month was that I was making progress in accomplishing my goals. It was a good motivator to stick to the system I had in place. By the time I got to the end of my first year, I was surprised to discover that I hit about 80% of my goals and about 50% of them I had exceeded.
The second year, I decided to set my goals even higher and again found that with focus, I could accomplish a lot.
As each year comes to an end, I enjoy reviewing the goals I set for myself the year prior and have found a few repeating patterns:
1. I always achieve/exceed at least 70% of my goals, even though I set the bar on goals a bit higher each year. It is amazing how many I actually reach.
2. There is always an area of my life that will flatline, meaning that I didn't achieve the goal I was aspiring towards. I don't view this as a negative point; I know I will not meet 100% of my goals year after year. This has happened two years in a row for one particular area in my life. What I'm questioning now is how much effort or energy to put forth in this area next year in relation to the other areas of my life.
3. A new goal appears every year. And these are BIG goals I'm referring to. What I'm finding is that the more I step outside my comfort zone, the more new opportunities in new areas of my life appear. For the past two years, these new areas have become significant focus areas on my goal-setting for the next year.
4. I have freedom. I know with absolute certainty when I will retire and that I will live the same lifestyle I do today. I know that whatever I set my eyes on to achieve, I will. It may take more than one year, but I will achieve it.
As I mentioned before, I feel I'm being pulled to a higher calling. I believe the new goals are moving me towards that higher calling and the goals I'm flatlining on are an indication that my energy needs to be diverted elsewhere.
Goal Setting has been a wonderful experience. It keeps me focused through-out the year and am finding that a bi-product of my progress is happiness and a sense of purpose.
I am empowered!