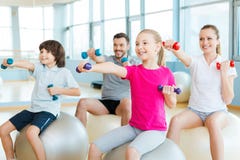 For the past six months I have been cooking/eating healthier. Which means my family has been eating healthier as well. I originally made the change in our diet due to my husband's cholesterol. It was not extremely high but it was out of normal range. In efforts to lower his cholesterol, I made a change for us all.  Not only did I change our eating….I began to exercise more times a week.  I have finally got my family to join in on this as well.  My husband reports that I appear to be less stressed and my happy go lucky self.  Apparently there must be something to the "Happy wife….Happy life" saying. I am very happy that we are working together as a family to better our health….it has been a wonderful experience. Less stress, less fussing….happy me= happy family!!!
I would like you guys to pick a day and go to the park or take a walk as a family….come home and cook a healthy meal in the same manner……..I do admit I still do most of the cooking but that's another topic!!!
Healthy wishes to you!!!